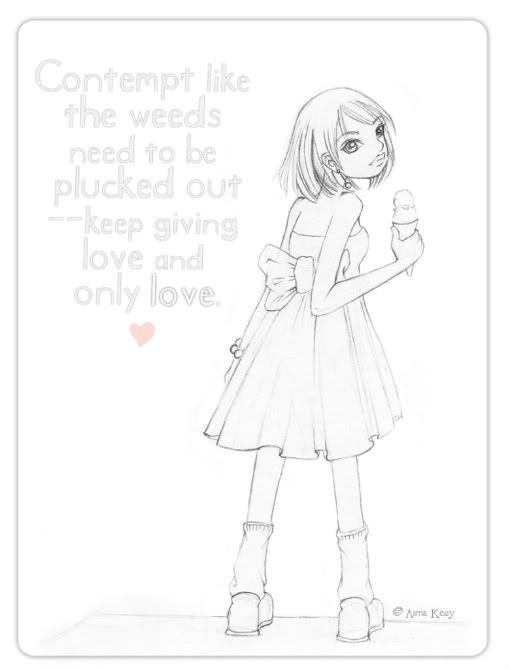 Hello, peeps! I'm
finally
feeling much better after a week of torment (!). First of all thank you for dropping by and leaving such lovely comments. I'm so delighted! This whole week has been tinkling on my nerves but it has served to remind me of the many things I might have forgotten whilst being caught up in everyday life...
First of all is my health obviously. It's scary how much we take for granted; not knowing that one day there will be no more undoing of the harm (or lack of care) we've done to our bodies! Whether it's binging on our favorite foods, not stretching or taking a break after hours of sitting at the desk or staring into the monitor, or even letting stress get the best of us. Well I'm not here to give out a lengthy lecture for I am guilty of these things myself.
I know that we shouldn't wait for times when we fall sick or when bad things happen for us to realize and be grateful for what we have. But sometimes and more often than not it happens. Even if you are always counting your blessings!
Well anyway, I just wanted to savour this moment and be thankful for what I have (and don't have!) today.
What are you grateful for today? :)
p/s: thank you my beloveds for being there and allowing me to be myself (
and loving me anyways!
)